Reviews of
Varta VW 1J0 915 105 AE Battery (1J0915105AE)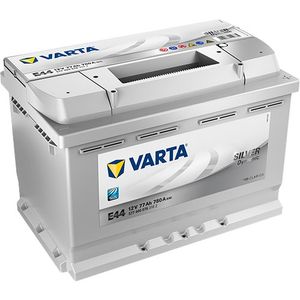 Varta VW 1J0 915 105 AE Battery (1J0915105AE)
Our Price: £75.94 inc VAT

(4.9 / 5.0) Average Rating:
Total Reviews:1826
Customer Reviews
Usual super service and products.
5
JB - Shropshire, United Kingdom -

Usual excellent service and product. My first stop for batteries for some years and always had a superb service and item.
5
JB - Shropshire, United Kingdom -

Fits perfect and starts easier, very good service and a good quality product with a good price.
5
SF - Berkshire, United Kingdom -

Fits an Audi A2 Processes of ordering paying and delivery were excellent and efficient
5
SG - Brentwood, United Kingdom -

This is the second battery I have fitted in my Skoda - I fitted an identical Varta battery exactly 5 years ago but it was starting to fail to hold its charge. No doubt due to my low mileage and short journeys (plus hardly any use during lockdown) although I did top it up from time to time using a CTEK charger. So I suppose I have been lucky it has lasted this long. Skoda's factory fitted battery was rubbish and I have more confidence in the Varta brand and think it is worth paying a little extra for the 'Silver' version. I have also fitted Varta batteries (different size and the 'Blue' version) in my partners Mazda and these have also performed well. All have been supplied by Tayna whose service has been excellent.
5
CL - Lichfield, United Kingdom -

Fitted To: Skoda Octavia Estate 1.8 Petrol 2011
Good quality battery
5
ND - Horley, United Kingdom -

Fitted To: Land rover Freelander 2.0 Diesel 53
Great value and service as always from Tayna: Great price, and next day delivery. Battery was very well packaged and no leaks. No need to go anywhere else in my view!
5
GB - Oxfordshire, United Kingdom -

Fitted To: Mercedes-Benz SLK55 AMG 5.4 Petrol 55
Needed to replace the battery in my old Rover P5B Saloon. I didnt have an original battery in it so wasn't worried about a match but needed a good size fit and enough CCA to give a good churn on the old V8 - this works perfectly for my needs. The originaly battery was only 57ah so 77 is a good upgrade anyway. Note: in my application the posts are correct shape and on the correct sides. The battery is not as tall of batteries of old so a small spacer tube was required each side of the mounting frame to make a good tight fit.
5
BR - Warwickshire, United Kingdom -

Fitted To: Rover P5b Saloon 3500 Petrol 1972
Thank you for the next day delivery.
5
HS - N/A, United Kingdom -

Wanted a better battery for my Peugeot 406 HDI110. It struggled to start in cold temperatures. Battery compartment will take this larger battery if you pull out the width guides in the bottom of the tray. Just had first start at 1°C and it worked very well. Obviously have no idea how durable it is yet, but so far I'm very pleased.
5
AN - Oxfordshire, United Kingdom -

Fitted To: Peugeot 406 HDI estate 2l Diesel 2003
Top quality at a reasonable price
5
DD - Newcastle upon Tyne, United Kingdom -

Fitted To: Citroen Berlingo 1.6 Diesel 2015
Love these Varta batteries, I've bought 6 of these so far, they are powerful and easily able to crank cars no matter what the weather, they hold charge for a long while even when the vehicle isn't used. Tanya batteries are always quick to deliver with appropriate packaging, never been let down by them. Reccomend them both.
5
MC - Suffolk, United Kingdom -

Fitted To: Saab 900 2.0 Petrol 1995
Excellent Product and great service
5
wc - Birchington, United Kingdom -

Fitted To: Volvo V40 2.0 Diesel 2002
Excellent price and next day delivery couldn't ask for more. I have used Tayna before and this is why I returned again to buy this battery.
5
MK - Lymm, United Kingdom -

Fitted To: Skoda Yeti 4x4 2.0 litre Diesel 2014
First class service. Highly recommended.
5
AR - Middlesex, United Kingdom -

Well packaged, quick delivery. Replaced battery before winter.
5
RA - Greater Manchester, United Kingdom -

Fitted To: Honda Crv 2.2idtec Diesel 2011
Excellent product which was delivered quickly by Tayna. This is now the third battery I have purchased here and all have been problem free at keen prices ?
5
RC - Birmingham, United Kingdom -

Fitted To: Seat Ibiza 1.6 TDI (105) Diesel 60
Prompt delivery and competitively priced
5
SW - Pembrokeshire, United Kingdom -

Fitted To: Rover 75 - estate 2.6l Petrol 02
Excellent price & service. I have used Tayna before which is why they were my first choice again.
5
MK - Lymm, United Kingdom -

Fitted To: Skoda Yeti Outdoor 4x4 2.0 Diesel 2014
Fantastic service, customer support, product knowledge. Highly recommend this company
5
CB - BRISTOL, United Kingdom -

Fitted To: Volkswagen T5 Transporter 2 ltr Diesel 2015