Reviews of
Varta VW 1J0 915 105 AD Battery (1J0915105AD)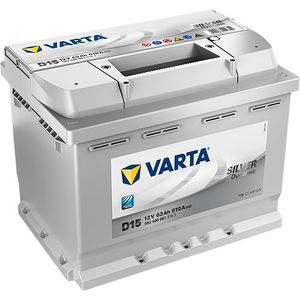 Varta VW 1J0 915 105 AD Battery (1J0915105AD)
Our Price: £59.95 inc VAT

(4.9 / 5.0) Average Rating:
Total Reviews:818
Customer Reviews
Perfect transaction, quick delivery and correct item as described. Perfect.
5
TK - Apeldoorn -

Fitted To: Mercedes A190 1898 Petrol 2000
everything deliverd fast and in perfect conditions
5
GC - Milano -

Fitted To: VW Golf 6 2.0 TDI DSG 2000 Diesel 2009
Great service. Battery arrived well packaged and quickly. Works a treat! Thanks Andy
5
AM - West Yorkshire -

Fitted To: Audi Mk1 TT 1800 Petrol 2002
Excellent service. Battery despatched and delivered without delay.Now fitted to vehicle. Went for Varta battery as this was a replacement for the manufacturers original equipment.
5
TH - Stafford -

Fitted To: VW T5 Kombi 2.0l Diesel 2010
Your service was outstanding. Thank you. I have not had the batteries long enough to say whether they are as good as the experience of buying from you. The 5 stars are for your service, not the batteries.
5
M - Southampton -

Fitted To: Boat Maxi 1100 Volvo 2030 Diesel 2003
This battery code matched the existing manufacturer-fitted battery, and was the correct size. Other battery websites tried to suggest a different battery size which would have been impossible to fit. Taya delivered next day on time. Well packaged. Fully charged. Fitted and fixed my car perfectly.
5
CW - Gateshead -

Fitted To: Audi A3 Quattro 2.0 Diesel 2008
Extremely pleased with the service and delivery,i ordered the battery about 1.30pm on the Friday and it was delivered just before 12.00pm on the Saturday.That was less than 24hours later. Thanks for an excellent service
5
DA - Monmouthshire -

Fitted To: Volkswagen Jetta 1.9 TDI Diesel 2009
Excellent price. Outstanding service. Ordered 16:00 arrived just after 13:00 next day. Very well packaged. Very happy to recommend Tayna.
5
RNR - Brockenhurst -

Fitted To: Audi A3 1600 Petrol 2006
I nearly bought from this company before Xmas but there was another company selling a bit cheaper and unfortunately I was swayed by the price differential which wasn't huge. (I hadn't seen the price match promise then). But recently I needed a battery for my wife's car and after stumbling across poor reviews of my previous supplier I decided to buy from Tanya and I'm very glad I did. The battey arrived extremely well packaged and on a Saturday for which I didn't have to pay any extra plus there were complete instructions unlike the other supplier whose product turned up in a tatty broken cardboard box without any instructions. There was no difference in the quality of the product - both were Vartas - but I'm praying nothing goes wrong with the first battery as my confidence level in the first supplier's customer service is very low after reading the various reviews and the way the battery was packaged whereas based on my experience with Tanya I don't have the same concerns. Personally I would pay the extra as I think this company does things the right way which is worth money in this day and age. I will always buy my batteries from them in the future.
5
PT - Basildon -

Fitted To: Mercedes A140 1400 Petrol Y
Great service well packaged, strong performance battery from the start.
5
RS - Norwich -

Fitted To: Renault Laguna 1.8 Petrol 1995
Very quick sewrvice, - arrived day after ordering. Fair price. - This is the second battery I have bought from Tayna, the first was for my 1972 Alfa Spider, and this one is for my Fiat 20v turbo Coupe. Thankyou for the good service. -Alex.
5
AH - Devon -

The battery arrived the next day, well packed. I am very impressed with the service I received.
5
MW - Carmarthenshire -

Fitted To: Skoda Octavia 1.6 Petrol 56
A good product delivered exactly on time. Very pleased.
5
MW - Barnstaple -

Fitted To: Volkswagen Transporter 1.9TDI Diesel 09
Ordered two of these batteries as replacements for a 2011 Skoda Yeti Tdi 2.0 Litre 170 4 X 4 and a 2008 Skoda Fabia 3 1.9 Litre Estate. Batteries arrived very quickly, with regular tracking e-mails and text messages regarding delivery progress. Both batteries were exceptionally well packaged, and were installed into both vehicles without incident. Excellent value for money, and extremely good service! I would not hesitate to use this Company again in the future. Very many thanks!
5
MDB - Deal, Kent -

Fitted To: Skoda Yeti 2.0 Litre Tdi 4 X 4. 2.0 Litre Diesel 2011
Hi, Just wanted to say thank you for a brilliant service. Well done folks.
5
IMG - Bayern -

Fitted To: bmw e46 316i 19.90 2000
Product fitted perfectly and works OK. Delivery Courier was another matter: Text said delivery 19:00, actual delivery about 10:30 (text said delivered to neighbour). Product was actually left on the door step. This is probably better than leaving in the recycling bin; at least you know it's been delivered and not stolen!
5
JH - Sutton Coldfield -

Fitted To: Skoda Superb S TDI CR 140 1968 cc Diesel 2012
As described 1st Class
5
CAU - Woodbridge -

Fitted To: Mini COnvertible
Spoke to Joe on the phone to check the battery I needed. Sorted. Ordered on the phone. Delivered in days. Exactly the same battery when the car was manufactured 12 years ago. Superb service and quality goods.
5
TG - Aylesbury -

Fitted To: VW Golf MKV 1.6 Petrol SW54KYK
Excellent price,Good delivery,Nice service all round.
5
SL - Birmingham -

Fitted To: VW Touran 1.6 Diesel 2012
Excellent battery at a very competitive price.
5
BJR - Warwickshire -

Fitted To: MG TF135 1800 cc Petrol 2010