Reviews of
Varta VW 1J0 915 105 AD Battery (1J0915105AD)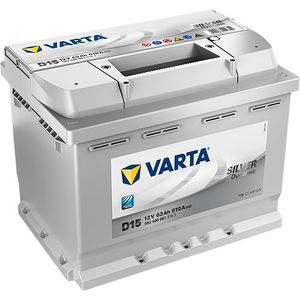 Varta VW 1J0 915 105 AD Battery (1J0915105AD)
Our Price: £60.95 inc VAT

(4.9 / 5.0) Average Rating:
Total Reviews:763
Customer Reviews
So far so good Perfect Delivery v fast
5
MAS - London, United Kingdom -

Fitted To: Gl61dgy
Seems to work OK. Prompt service, arrived when they said it would and a good price.
5
GL - Mold, United Kingdom -

Fitted To: Skoda Octavia 1.4 Petrol 2010
Great battery,fully charged and ready to go,for me the size was very important,as was the power as this battery was for starting my Mercedes,very happy having chosen Tayna and Varta.
5
BC - Harwich, United Kingdom -

Fitted To: Mercedes W221 S320 3000cc Diesel 07
Tayna were excellent in the way they treated a problem that was not their fault but one of delivery. Promised on a Friday, the battery did not arrive until late on the Monday. The direct contact with a member of staff at Tayna was reassuring in knowing that they had the interests of me, as a customer, as a priority. No apology was forthcoming from the delivery firm. It is simple things like that which can denigrate the reputation of a company even though it is not their fault. The vehicle was unusable until the battery arrived and this could have caused a major problem to someone who needed their vehicle for urgent use. Tayna 5star. Delivery -0.
5
TB - Wiltshire, United Kingdom -

Excellent service and price
5
GS - South Yorkshire, United Kingdom -

The best service on the internet,good price,next day delivery,well packaged what more can you say, well done Tayna batteries keep up the good service, shall be recommending you to all my friends.
5
MP - Kent, United Kingdom -

Fitted To: Volkswagen Touran 1.9 Diesel 08
Very impressed with the website, helping me to focus down on the right battery. The decision was taken, and battery delivered the next day. The packaging of battery excellent. Easy changeover, had radio code, and battery worries are gone for the next five yrs (guarantee) at least. Battery quality is equivalent to Bosch. Five yr guarantee. Price almost half of equivalent with five yr guarantee. Very happy.
5
DP - Portland, United Kingdom -

Fitted To: VW T5 Kombi 1968 cc Diesel 2010
Its a high quality, really powerfull battery, perfect fit for my Corolla E12, no complications, long life promising. Totally recommend it, no hesitations. Also, was delivered within 2 days, perfect service from Tyana. 5 stars!!
5
NT - Epsom, United Kingdom -

Fitted To: Toyota Corolla E12 1.4 Petrol 2006
OTTIMA BATTERIA ,SPERIAMO DURI NEL TEMPO,ORA E' PRESTO PER DIRLO OTTIMO VENDITORE MOLTO CONSIGLIATO PER PREZZI E QUALITA'
5
RF - CN, Italy -

Very pleased with product performance. Easily fitted into existing clamps, cover & housing. Good advise by phone prior to order, then fast efficient delivery with no problems. Well done Tanya.
5
MDL - Northallerton, United Kingdom -

Fitted To: VW Polo 1400cc 16V Petrol 02
Not such a good deal if you have a failure within warranty (as I did) and have to pay carriage to return it to Tayna for testing. However, testing & refund of replacement purchased carried out promptly.
1
JJ - Lowestoft, United Kingdom -

Excellent service and this battery allowed me to keep it original equipment in my vw tiguan ,perfect fit and newer upgraded version of my old original varta battery.
5
gw - Falkirk, United Kingdom -

Fitted To: Vw Tiguan 200 Diesel 2009
VARTA may not be the cheapest batteries, but they are very good value for money, and are less expensive than Bosch who appear to offer the same VARTA product with a Bosch label on. VARTA build quality is excellent and they are very reliable, especially during winter months when other batteries can struggle. My previous BMW branded battery was made by VARTA and it lasted 10+ years. I did a lot of research before buying from Tayna. They not only offer competitive prices, they have also provided exceptional customer service. I ordered my replacement battery at 3.35pm on a Friday afternoon, and the delivery driver was walking up my drive with the new battery at 1.15pm the following afternoon (a Saturday). Now that's good service!
5
PK - Betchworth, United Kingdom -

Fitted To: BMW
Unbeatable price from Tayna again. I needed to buy an uprated battery for our 2006 Seat Ibiza petrol which does lots of short journeys, and had started to have problems with the old battery as the electric power steering draws a lot of current, the existing 44 Ah battery was 3/4 years old and couldn't cope with multiple start ups and the power steering load (Power steering was cutting out and lots of electrical gremlins/warning lights). So I bought the largest capacity battery that fits in the battery tray (63Ah) and this Varta battery only cost a few pounds more than the old smaller battery did 4 years ago! So the uprated battery did the trick, car runs perfect again. The Varta battery is quality and has a longer guarantee than most. Arrived quickly (select a delivery day from just 60p extra) and was very well packaged. Thanks Tayna!
5
AT - Manchester, United Kingdom -

Fitted To: SEAT Ibiza DAB 100 1400 Petrol 2006
Good price (even with postage), well packaged and delivered on schedule. Excellent.
5
PE - Fareham, United Kingdom -

Fitted To: VW Passat 2.0l Diesel 2008
Great service, delivered next day in a very secure package. Great like for like for on a Peugeot 207.
5
AJ - Maidenhead, United Kingdom -

Fitted To: Peugeot 207 1398 Petrol 07
The description enabled me to match the OEM battery with the replacement on a VW Tiguan. Very helpful and quick service. I highly recommend Tayna.
5
JC - Dorchester, United Kingdom -

Fitted To: VW Tiguan 140 2000 Diesel 2008
Arrived punctually; easy to fit with good instructions. Working well.
5
NO - Coulsdon, United Kingdom -

Fitted To: Skoda Octavia 1900 Diesel 2008
Excellent service and fast delivery thanks
5
pg - -, United Kingdom -

AN EXACT REPLACEMENT TO THE CAR MANUFACTURER FACTORY FITTED BATTERY WHICH HAS LASTED 7 YEARS. NEW BATTERY 5 YEAR GUARANTEE SO NO WORRIES. I ALWAYS BUY FROM TAYNA BATTERIES.
5
JIW - Preston, United Kingdom -

Fitted To: Skoda Fabia 1.4 Diesel 2010