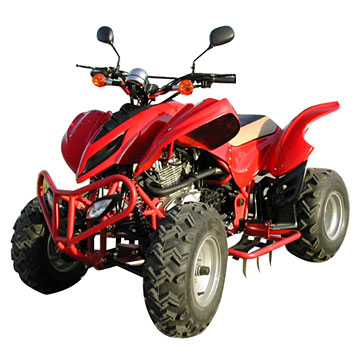 Quad bikes and All Terrain Vehicles (ATV) are popular, versatile and extremely capable machines. They are mainly used for agricultural and poor terrain work in the UK. They can also be used for recreation and provide endless hours of white knuckle off-roading.
The demanding terrain quad bikes cover, places heavy loads and stresses on the vehicle. The same can be said for the quad bike battery which is expected to start the engine in the cold, wind and rain. This requires a heavy duty battery with a high power rating and capacity.
We have put together a quad bike battery fitment guide, which may assist you in finding the correct battery for your quad. The most accurate method of finding the correct battery is to take the code from the existing battery and look for it in our motorcycle batteries section. This is because quads use motorcycle batteries.
Our Customers Have Previously Fitted these Quad Bike Batteries
---