Reviews of
12V31M Westco MX-5 / MX5 Car Battery Replaces S46A24L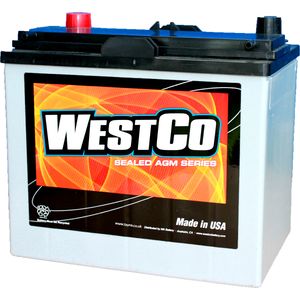 12V31M Westco MX-5 / MX5 Car Battery Replaces S46A24L
Our Price: £112.95 inc VAT

(4.7 / 5.0) Average Rating:
Total Reviews:209
Customer Reviews
The MX-5 battery that i purchased is just perfect for my TVR, My battery compartment is very limited and this battery fits very nicely, It also has enough cranking amps as recommended for my vehicle..
5
Mr Webb - London -

Fitted To: TVR Tasmin convertible 2.8 injection Petrol 1982
Despatch was very quick and the battery was perfect. However, they did not follow my request to allow my neighbours to receive the delivery so I had to wait a couple of days to arrange this myself.
4
Mark Bunyan - Luton -

Fitted To: Mazda MX5 1600 Petrol 1998
Great service battery arrived in two days well packed, fully charged.
5
alan malins - Ross-on-Wye -

Fitted To: Mazda MX5 1800 Petrol 2003
Good Battery. Perfect fit (after minor modification to vent piping). Hope it lasts as long as the OE Panasonic battery that Mazda fitted
5
DaveM - Oswestry -

Fitted To: Mazda MX-5 1840 2000
gareth and jo were excellent please thank them for me
5
reck - dorchester -

Fitted To: mx5 series 1
It was out of stock when first ordered so had to wait two weeks,but when it arrived it fitted perfectly and made the car jump into life again, for half the price that mazda main dealer wanted,so well pleased.
5
Neville Ringrose - Northampton -

Fitted To: Mazda MX5 1600 Petrol 1998
Battery good only niggle breather pipe ends come out frount of battery rather than one at each end, solution cut breather pipe near neg end new battery use short existing pipe and end T connector to join at this point purchase one straight connector to join to outlet pipe and if you ever want to put original battery back you can. Presto. The battery was out of stock when I ordered tayna rang to inform of wait good customer service.Would use again.
4
Sly Si - Scarborough -

Fitted To: Mazda mx5 1840 Petrol 2003
Fitted mk mk1 without modification. Cheaper than the panasonic & westco batteries from mx5parts.
5
Rob Chace - Bridgwater -

Fitted To: Eunos Roadster 1600 Petrol 1991
Fast service at an excellent price!
5
Anthony Naulty - Stockport -

Fitted To: Mazda MX5 1.8 Petrol 2002
Some confusion at my end since the Westco battery is a different size to the Panasonic AGM... would have been better to know that before installing it. The Westco I received didn't work so it had to be returned, and was presumably tested as "faulty" because I received a full refund. Delivery was excellent and customer service was "appropriate", though I never received an apology that the battery I bought didn't work & needed to be returned. However, I would give them the benefit of the doubt & would use again /recommend you know exactly what battery you want before ordering.
2
Mr Clements - Swindon -

Fitted To: Westco 12V31M Westco MX5 Car Battery 12V (To Replace Panasonic) 1598 Petrol 1998 mk2
Excellent service, quality battery received next day. Highly recommended
5
davida - Leigh-on-Sea -

Fitted To: Eunos (Mazda) Roadster (MX5) 1600 Petrol 1991
Good price and arrived promptly. Had to search for the battery though as it was not listed under Mazda MX-5.
5
N Moore - London -

Fitted To: Mazda MX-5 1600 Petrol 1990
Easy to use web site good value product with fast delivery and good communication.
5
S Foster - Llanelli -

Fitted To: Mazda MX5 1800 Petrol 1998
Fast delivery. Battery is good but it's not an exact replacement for the original panasonic as the rubber strap does not fit around this battery to give it extra security. i will have to extend the rubber strap so that it fits.
4
norma cozens - Ruislip -

Fitted To: maxda mx5 1600 1989
Super fast and well packed. would use again in a flash !
5
Guy Ruddock - Amersham -

Fitted To: Bentley 3 litre 3 litre Petrol 1926
FIrst class service. Battery arrived the following day as promised. The same size as the original battery, but higher spec and the car has performed faultlessly since it was fitted. I will definitely use Tanya Batteries again!
5
Steve Marshall - Watford -

Fitted To: Mazda MX5 1800 Petrol 1996
Excellent communications, rapid delivery and above all, maybe, best price! (Beating MX5parts.co.uk - sweet.)
5
Kevin Robbie - Sunderland -

Fitted To: MAZDA MX5 SERIES 2 1800 SPORT Petrol 2002
Very pleased that I chose this battery - it is even smaller than the original Panasonic (which has lasted 11 years!) It went in easily, stands in the battery tray, and fits the original vent tubes; so no fears about acid fumes or hydrogen in the boot. Even more cranking power than the Panasonic. Well worth paying the extra and the best price here from Tayna. Thank you Tayna.
5
Peter Rogers - Newmarket -

Fitted To: Mazda MX-5 1.8 iS 1.8 Petrol 1997
Great service. Great product. Would strongly recommend Tayna.
5
anthony newton - Bridgend -

Fitted To: Mazda MX5 1800 Petrol 2001
The staff at Tayna batteries have ticked all the boxes, from the friendly and expert advice to the final delivery. The battery I ordered arrived just a few days later with perfect packaging. It fitted neatly in the car (just as promised), and hey-presto..I was off in my car again. I would highly recommend both the company and the battery. Thank you Tayna betteries!
5
y wilson - MIDDLESEX -

Fitted To: Mazda MX5 1800 Petrol 2003