Reviews of
12V31M Westco MX-5 / MX5 Car Battery Replaces S46A24L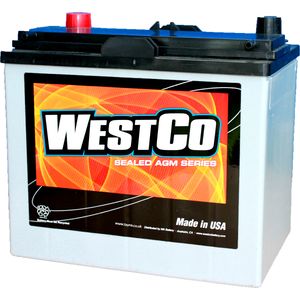 12V31M Westco MX-5 / MX5 Car Battery Replaces S46A24L
Our Price: £112.95 inc VAT

(4.7 / 5.0) Average Rating:
Total Reviews:209
Customer Reviews
Superb service and extremely efficient.Ordered battery pm on Monday and it arrived the next day before 12noon!! Would recommend Tayna to all others.
5
John Dye - Great Yarmouth -

Fitted To: Mazda MX5 1600cc Petrol A13 DYE
Bought this to replace the original (13 yr old) Panasonic which had finally given up the ghost. It arrived the day after I placed the order, safely packed. Removed the breather pipe & turned it 180 deg. The Westco fitted straight in, pipe on & connections tightened all within 15 min. Car started 1st pull.. what a joy. Would recommend this battery and Tayna to anyone relacing a Panasonic.
5
gotnonrg - Wigan -

Fitted To: Mazda MX5 1840cc Petrol 2000
Next day delivery very good,battery performance good so far and perfect fit.But still waiting for a receipt of purchase.
5
A Caddick - Brixham -

Fitted To: Mazda MX5 eunos 1.6 Petrol 1992
Overall I was extremely pleased with the service I received tha staff were knowledgeable and helpful and the battery arrived very promptly. Unfortunately the battery was returned as it developed a fault. The gentleman I spoke to was again exremely courteous and helpful and a refund ensued. Sadly the battery was 'DUFF' but Tayna and their customer services are most certainly first rate. I would happily return and indeed recommend them.
5
Mr Kevin Hill - Malvern -

Fitted To: Mazda MX5 2.0L Petrol 2007
Arrived fully charged, was up and running 5 minutes after the battery was delivered. Fast delivery, too!
5
David Arter - Swansea -

Fitted To: Mazda MX-5 1.8L Petrol 1995
Good quality & value. Recommended.
5
Chris Bogg - Beverley -

Fitted To: Mazda MX5 1.8 Diesel 2005
Ordered on a Friday afternoon. Despatched within 5 minutes. Arrived on the Monday. PERFECT!
5
Andrew - Lincolnshire -

Fitted To: Mazda MX5 1600 Petrol
Excellent product with next day delivery. Fully charged and ready to go. Perfect fit for my Eunos
4
Stephen Brown - Bolton -

Fitted To: Mazda Eunos Roadstar 1800 Petrol 1992
Battery is a good replacemnet to the original Panasonic battery comes complete with venting connections , size for size same as panasonic just have to regig rubber vent off pipes .
5
David Forrest - Newcastle upon Tyne -

Fitted To: mazda mx5 roadster 1.6 Petrol 2003
Bought as a straight replacement for original MX5 Panasonic one. Just had to swop the two breather tubes over. Arrived before 10am the day after it was ordered. Excellent service.
5
Rob H. - Paignton -

Fitted To: Mazda MX5 1600 Petrol 1997
The recommended aftermarket battery for the Mk1 / Mk2 MX5, may be dearer than a traditional battery but it fits properly and has the correct vent tube connections. Doubt you'll find a better price anywhere else online.
5
AndyK - Chatham -

Fitted To: Mazda MX5 Mk1 1.6 Petrol 1992
I asked a question by email and on the forum - no answer - not very good Tanya!
1
Michael Prymaka - Cambridge -

Very pleased to take such prompt delivery of the battery, well packaged and in perfect condition. It is now fitted to my car and the engine started first time. I have only awarded 3 points as a reflection of the fact: 1)It is not a perfect replacement for the original Panasonic. The dimensions are different and the re-positioning of the vent outlets means the original piping isn't suitable. Hence I had the inconvenience of travelling 30 miles to obtain a new length of piping. 2) After placing my order I noticed the MX5 owners website contained mixed messages about the suitability of the WestCo battery and the concensus really favoured the additional expense of buying a new Panasonic. Only time will tell if I have made the best decision especially as my original Panasonic gave over 10 years service. Thank you again for the high quality service & competitive pricing.
3
Eric Nightingale - Innerleithen -

Fitted To: Mazda MX5 1800cc Petrol 2002
super speedy delivery works fine
5
tomas - Braunton -

Fitted To: Mazda MX5 1.8 Sport 1.8 2004
The battery isn't as long as the previous one, but it's approx 2cm taller, however this still sits perfectly in the tray in the boot of my Eunos. As it's quite hard to source a battery with the correct dimensions it is expensive. But if it lasts for 10+ years like my previous one I'll be very happy.
4
Miss Jo turner - Oxford -

Fitted To: Mazda Eunos Roadster 1600 Petrol 1991
Excellent WestCo battery swiftly delivered by Tayna Batteries at a very good price. Particularly well packed. I cannot fault the battery or service l received.
5
Steve Malcolm - Cornwall -

Fitted To: MGB GT 1800 Petrol 1972
Great service from Tayna - battery delivered next day and at cheapest price I could find. Battery was replacement for the original (18 year old!)Panasonic battery in my MK1 MX5. Although the Westco is slightly smaller than the Panasonic, it sits securely in the battery tray and has the vent tube connectors so everything remains tidy. A lot more cranking power too. Recommended.
5
Andrew Keer - Heathfield, East Sussex -

Fitted To: MX5 1.8iS 1800 Petrol 1995
Excellent Battery and Excellent Service
5
Rt. Hon. Sir Edward G. Fenn - Staines-upon-Thames -

Fitted To: Mazda MX5 1800 Petrol 1999
Battery certainly does as expected. Fits my mk1 MX5 nicely. The headlights are bright again!!!!
5
Jerry - Essex -

Fitted To: Mazda MX5 1.6 Petrol 1993
No problem to replace the old battery with this one, had to jig the breather tube but was easy
5
I Trevett - Honiton -

Fitted To: Mazda MX 5 1.8 Petrol 2004