Reviews of
12V31M Westco MX-5 / MX5 Car Battery Replaces S46A24L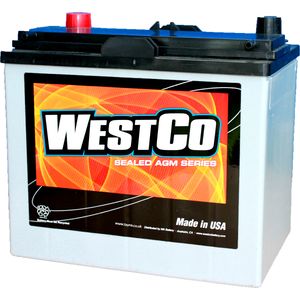 12V31M Westco MX-5 / MX5 Car Battery Replaces S46A24L
Our Price: £112.95 inc VAT

(4.7 / 5.0) Average Rating:
Total Reviews:209
Customer Reviews
Second battery like this , the first one for a MX5 and this one for my Lotus Elise, very good battery that doesn't leak! Tayna is also a very good place to buy one, thank you.
5
FG -

Fitted To: Lotus Elise 1.8 Petrol 2008
Plug and play battery for my 1993 Mx5. The battery is slightly smaller than the genuine Mazda one, so not an OEM fit, but good enough. Super fast delivery from Tynan, received in less than 24 hrs :)
4
KB - Bradford -

Fitted To: mazda mx5 1.6 Petrol 1993
Fast delivery, thanks
5
kc - Uxbridge -

Excellent service
5
nb - Bristol -

Fitted To: mazda mx5 1600 Petrol 1990
great service and battery
5
NV - Greolieres -

Fitted To: bmw 1600 (1965) 2.o Petrol french
Experienced MX5 owners will know about the self discharge and charging care regime that is required when using this battery. Tayna do not include any instructions. Reference should be made to Westco data. If you look after this battery it will give long and relaible service. It is though easier to damage than many other lead acid batteries. Just in case the care needed put you off, a conventional lead acid battery won't fit in the space. You end up with a big bump in the boot carpet!
4
DV - Worksop -

Slightly smaller than the original Panasonic battery. Didn't fit quite so well with the Mazda's restraining bar. However the battery was fully charged and is working very well.
4
MCC - Forres -

Fitted To: Mazda MX5 1.8 Petrol T774 DST
it fits. it works. it is smaller than my old battery.
5
ic - Wendover -

Fitted To: eunos roadster 1.6 Petrol
Delivered promptly, and works perfectly. Very pleased
4
MRH - York -

Excellent Service and Quick Delivery, battery fits perfectly and starts the car first time, very happy with product, and would definitely recommend Tayna Batteries, Brian Fife
5
bc - Kirkcaldy -

Fitted To: Mazda MX5 1.6 Petrol 1999
I ordered the battery and it arrived when tanya said it would. Very good service. I fitted this to a 1992 mx5 and it fitted perfectly. It is a good replacement and so far I have had no issues whatsoever
4
malcolm adams - Londonderry -

Fitted To: mazda mx5 1600 Petrol 1992
Verry good service would use again
4
Mr Keith Anderson - Warwick -

Fitted To: mazda mx5 1600 Petrol
Easy swap, smaller and lighter than original but bracket adapts easily. Starts car OK.
5
Bob H - Bristol -

Fitted To: Mazda MX5 1600 Petrol 1992
The MX5 has restricted space for the battery so finding the exact same size was essential. Other battery suppliers had warnings about modification that might be required! Not something I wanted to entertain. This WestCo battery fitted perfectly in the space available. I managed to even get the breather pipes to re-route and fit, but I would have been even happier if the battery had come with new pipes, hence only 4 stars.
4
Darren Jones - Runcorn -

Fitted To: Mazda MX5 1800cc Petrol PF03 WSK
5 stars so far for such efficient delivery; the Panasonic original has lasted over 12 years although the last two were admittedly not brilliant. The new Westco was a doddle to fit and turns the engine over faster despite being slightly smaller overall. Ask me again in 10 years - I would be more than happy if I could say it's still working well!
5
Richard Mott - Sidmouth -

Fitted To: Mazda MX5 1.8l Petrol 2001
Quick delivery, well packaged, great thank you.
5
Nick Owen - Hull -

Fitted To: Mazda MX-5 1600 cc Petrol 1997
Worth the extra cost outlay for this battery for my MK1 MX5. Has excellent starting power, especially in cold conditions. Brilliant service and battery arrived next day.
5
jason d. (Inverness) - Inverness -

Fitted To: Mazda MX5 Mk1 1800 Petrol 1995
The battery arrived safely packaged the next working day after placing the order. I had to swap around the breather tubes as expected. The battery isn't quite the same size as the original Panasonic so I also needed to open out the side plates of the locating brackets a little and add a washer beween the boot floor and bracket to ensure a secure fit. The battery arrived fully charged and the car started easily first time.
5
Mike - Holmfirth -

Fitted To: Mazda MX5 1840 Petrol 2005
good
4
mol - Rockanje -

Fitted To: mazda mx5 1.6 Petrol 1995
Delivery excellent, battery doing fine so far. I had the same trouble as others with the breather pipes not fitting (connections not oriented as original) and the hold-down not being quite right; however it's snugly in place now.
4
Simon Wright - Stroud -

Fitted To: Mazda MX5 1600 Petrol 1998