Reviews of
12V31M Westco MX-5 / MX5 Car Battery Replaces S46A24L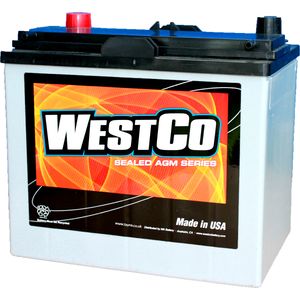 12V31M Westco MX-5 / MX5 Car Battery Replaces S46A24L
Our Price: £112.95 inc VAT

(4.7 / 5.0) Average Rating:
Total Reviews:209
Customer Reviews
Excellent speed of delivery and well packaged. Slightly different from original battery so had to be a bit creative with the fixing bracket
5
CA - Falkirk, United Kingdom -

Fitted To: Mazda MX5 1800 Petrol 3003
Fits my MX5 2.5 perfectly.
5
RE - Ely, United Kingdom -

Fitted To: MAZDA MX5 2.5 1600 Petrol 2005
A direct replacement for the original battery in 1997 Mk1 MX-5 1.8. Only time will tell if the extra cost of an AGM battery was worth it, but I have high hopes & expectations. Delivery and packaging was excellent.
5
TP - Chippenham, United Kingdom -

Fitted To: Mazda MX-5 1800cc Petrol 1997
parfaite reception du colis tres professionel merci
5
MR - vezenobres, France -

Fitted To: mazda mx5 nb 2000 1800 Petrol 2000
If you have a mx5 mkii and need a battery buy this. Not cheap but that's because it's unique
5
AH - Canterbury, United Kingdom -

Fitted To: Mazda Mx5 mkii 1.8 Petrol Y
Bon modèle pour remplacer la batterie d'origine . Les dimensions sont bonnes. Il faut juste modifier les durites de degazage.
5
B - BU, France -

Fitted To: Mazda Mx5 1600 Petrol 2002
La batterie est venue en lieu et place de l'ancienne. À NOTER que les durites d'évacuation ne sont pas à la même place.
4
ja - Poilhes, France -

Fitted To: Mazda Mx-5 1600 Petrol 1999
Fitted to Mk2.5 MX5, easy to fit only minor alterations to the battery vent tube. Very fast delivery.
5
IL - Blackburn, United Kingdom -

Fitted To: Mazda
Good battery for MX5 with ordering & delivery very efficient and quick.
5
RK - Newton Abbot, United Kingdom -

Fitted To: Mazda Eunos (MX5) 1600 Petrol 1992
Parfaite Se monte sans problème dans une mini ancienne et dans le bac d'une MGB prévu pour une batterie 6V
5
B - MONTELIMAR , France -

Fitted To: Mg B 1800 Petrol 1965
So far this is doing the job and doing it well. It fits almost perfectly in replacement of my Panasonic Gel battery. The only thing that is slightly awry is the position of the ventilators - they do fit, but required a rather heavy hand to do so.
5
MNM - DERBY, United Kingdom -

Fitted To: Mazda MX-5 MK2.5 1800 cc Petrol 03
Delivered as promised the next day. Excellent battery does as advertised
5
ht - Horsham -

Fitted To: Morgan Plus 4 2l Petrol 1991
Battery fits my Eunos Mk1 perfectly and Tanya customer service was excellent. I will be keeping an eye on how long it lasts though. This is the second of these I've purchased and I don't think the first one lasted that long.
4
MJR - Newark -

Fitted To: Mazda Eunos Mk1 1600 Petrol 1990
Difficult battery to find. I use two in an MGB that has been renovated for classic rallying and converted to take 2 12v batteries as opposed to 2 6V batteries. Works perfectly.
5
Dm - Isle of Man -

Does the job. Good replacement. Well packaged.
5
GC - Prescot -

Fitted To: Mazfa MX5 1800 Petrol PK52
After 9 years of going strong, the Panasonic battery in the car died, and I could find many replacements that either didn't fit without replacing the battery tray and other modifications, or the user reviews suggested a short working life. The reviews for the WestCo battery were great and it was delivered very quickly fully charged and started the car straight away. It was also cheaper than the factory fitted Panasonic. So far, so good.
5
MdF - Sleaford -

Fitted To: Mazda MX5 1600 Petrol 05
bought battery from amazon. very good service, arrived very quickly to Northern Ireland. Would buy same product again.
5
NM - Co Down -

Poor and pricey. Did not last as long as hoped.
2
PW - Derby -

Fitting was close but not perfect seems to be a better exchange so far
4
JG - London -

Fitted To: Mazda MX 5 2.0 Petrol 07
Thanks!Delivery for very short time.
5
RT - SOFIA -

Fitted To: Lexus Gs460H 3.6 Petrol 2010